BIANCA
Founder and Owner of Mint Pilates Studio / Mat and Reformer Pilates Instructor
I have been teaching Pilates for a decade and am more involved now than ever before. I come from a dance background and had hoped to pursue dancing professionally but the training was too harsh on my body and therefore I suffered numerous injuries. These injuries lead me to my Pilates journey and my recovery to mental and physical wellness. Everyday is an opportunity to learn something new, especially as a Pilates body. I believe that Pilates is a way of life, it encourages you to apply yourself to simple tasks more mindfully and all decisions regarding nutrition, posture and emotional health are done from a place of self-love and respect. I am so honoured to have had the opportunity to create a space where my team and I can share our MoveMint journey and guide our clients through theirs.
LEANNE
Biokineticist & Pilates Instructor
Leanne began her studies in 2008 at the University of Stellenbosch where she graduated with a BSc. in Sport Science. In 2011, she graduated from the University of the Western Cape with a BSc. Honours in Biokinetics. Leanne went on to complete her internship in Mossel Bay the year of 2012, and continued to work there permanently in 2013. Leanne then decided to expand herself and return home to Cape Town and start her own practice here. Leanne has a passion for rehabilitation as well as health, wellness and fitness. She really enjoys working with people and helping with conditions or ailments that affect one's quality of living.
MARIKE
Mat and Reformer Pilates Instructor at Mint Pilates Studio
We often become so busy in our day to day life, that our health is sacrificed to accommodate the rush from one day to the next. Since stepping into the Pilates world a few years ago, I have learnt that Pilates is a great form of exercise, for all ages focusing on both the mental and physical aspects of health. Practising pilates has taught me to be more mindful of creating balance, not only in my body, but in my lifestyle. It is such a privilege to be able to do what I love every day and to share my passion for MoveMint with my clients.


RIANA
Mint Mat Instructor
Pilates has been part of my life for more than 12 years. I continue to learn something new about my own body and movement every time I'm in the studio. There's a new challenge in every lesson. I grabbed the opportunity to train as an instructor at Mint with both hands. Being part of a team with such a positive outlook on life and wellness has been very rewarding. And being able to share this with others is something I look forward to doing in my own teaching.
DANIELLE
Mat and Reformer Pilates Instructor at Mint Pilates Studio
I have always had a slight obsession with the human body from when I can remember. I decided to do a degree in Human Life Sciences at Stellenbosch University and graduated with my Honours in Human Genetics. For the past 10 years I have had the privilege to practice Pilates and it was last year that I decided to make my move from the lab to the mat . I am so happy to be able to call my true passion my job (it doesn't feel like one). I am so privileged to be able to share my passion and knowledge with others, knowing first-hand at how Pilates has positively influenced my life and mind - body connection.
PLAXY
Nutritional Therapist
Plaxy Guhr is passionate about health. She is a registered Health Practitioner with the National Healers Association (N.H.A.) and the Traditional Health organisation (T.H.O.) of South Africa. She strongly believes a healthy balanced body is an asset at Home & in the workplace. Currently she works at a Holistic Health Practise in West Beach in Cape Town where she teaches functional exercises and offers nutritional therapy. She specialises in chronic conditions. She uses Nutritional protocols, medical foods, Botanicals & nutraceuticals to combat chronic conditions. Plaxy is also a qualified Diagnostic Radiographer and a B. Comm. Graduate. She worked in many academic hospitals in Gauteng and Dublin. She spent 17 years examining the body using all modalities in a Radiology set up. Her Knowledge of anatomy, physiology & pathology through her Radiology Studies and Hospital work gives her a deeper understanding of body malfunctions (states of ill health). Plaxy is currently pursuing Functional Medicine with AmiPro South Africa.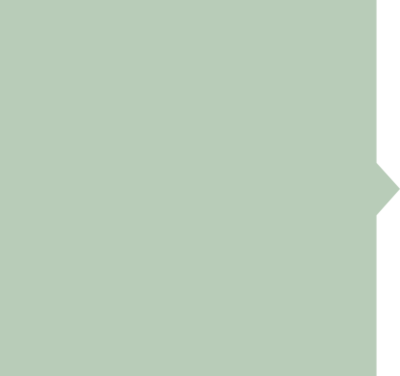 BIANCA
Founder and Owner of Mint Pilates Studio / Mat and Reformer Pilates Instructor
LEANNE
Biokineticist & Pilates Instructor
DANIELLE
Mat and Reformer Pilates Instructor at Mint Pilates Studio
PLAXY
Nutritional Therapist

MARIKE
Mat and Reformer Pilates Instructor at Mint Pilates Studio

Delaney
Yoga Instructor at Mint Pilates Studio
Delaney
Yoga Instructor at Mint Pilates Studio